My Adventure Toolkit for my Yamaha WR250R
This is a small toolkit for my WR250R that I carry on all of my rides. I started this kit by replacing the factory tools and then adding tire care and simple emergency repair tools to the kit. I've made sure that it covers most maintenance items as well.
In fact, you should use these tools to perform maintenance to make sure that you've got what you need and that you know how to use these tools before you have to use them in the middle of the desert.
In particular, this set has a smaller set of tire levers and a bead buddy. You should practice changing a tube out with this set to make sure you can do it with your tires.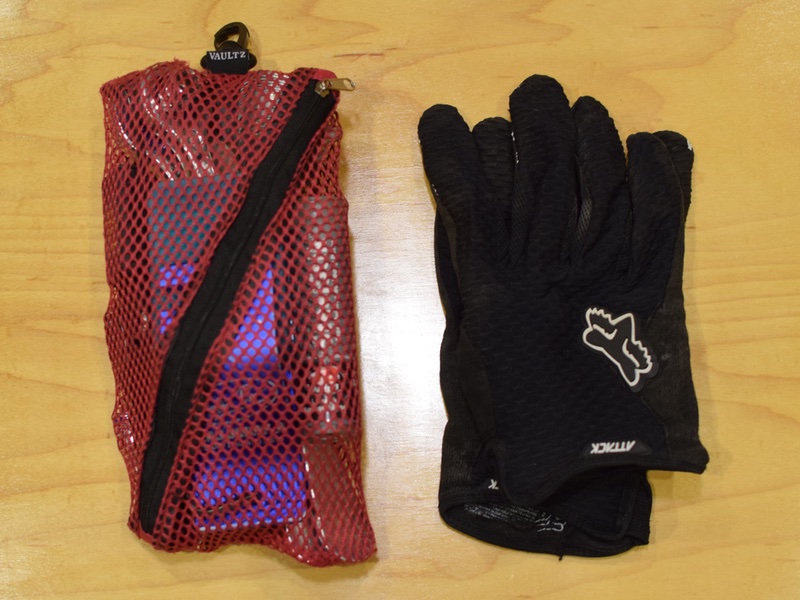 I've done my best to keep this small and trim. The photo above is taken with the kit next to my favorite summertime riding gloves. I'll go through the tools in it and why I like them. You'll recognize that it uses the large size mesh bag that came with the one that use for my bike tool kit.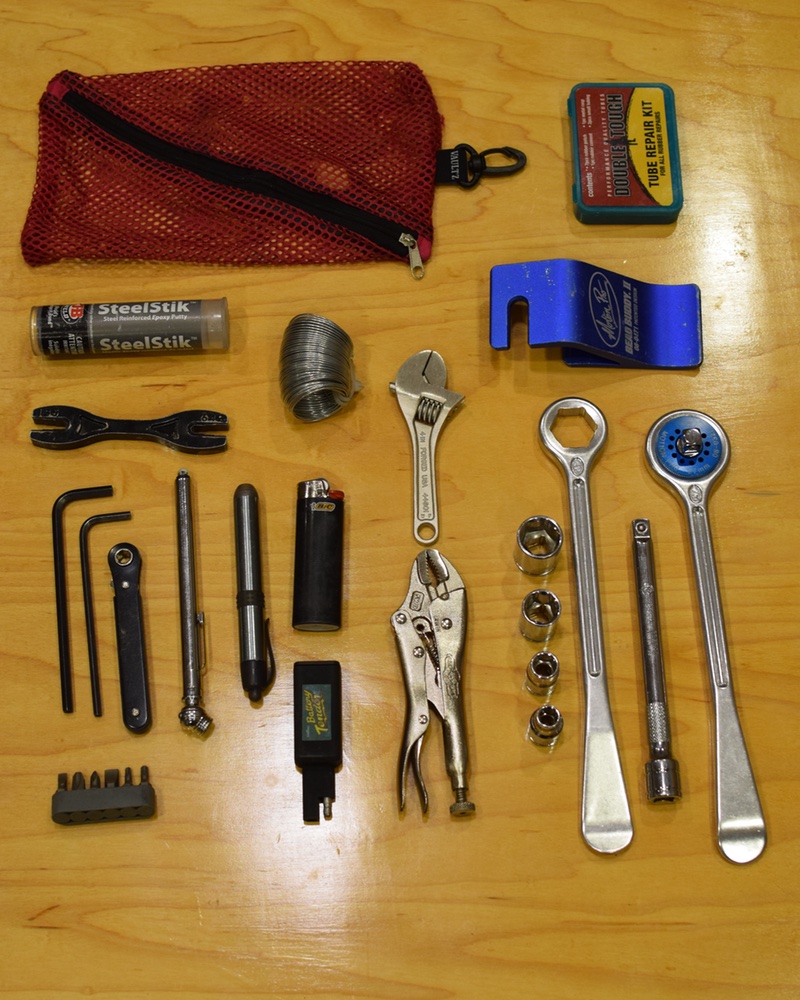 The Contents of my WR250R Tool Kit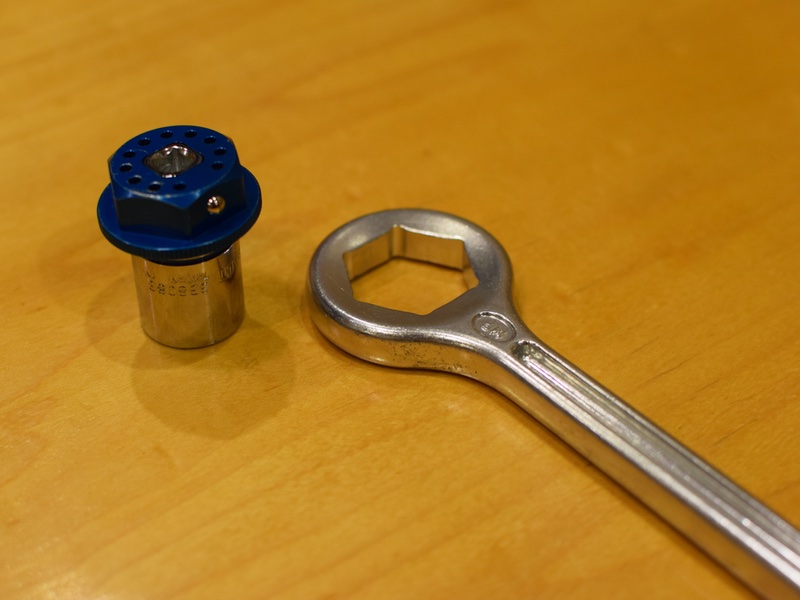 Above is a photo of the axle wrench socket driver. It is a clever little adapter and saves this compact dual sport tool kit from having to include a ratchet wrench.
Not Pictured, but elsewhere in my bag
A full spare front tube
You can run a folded up front in your rear at low speeds if you have to.
Assorted zip ties
Toppeak Morph Pump
The head of a regular bike pump may have trouble fitting between spokes. This pump has an external hose that makes it much easier to deal with a rear tire.
Kershaw Cryo Knife
This is my favorite little knife. It's cheap enough that I don't worry about it, but has nice enough steel that it holds an edge well.
Fuses taped to the underside of my saddle
I keep some extra fuses for the bike taped under the seat of the bike. It keeps them out of a bag where they are beaten up by the tools.
Sunblock
Limitation of this kit
If you're heading out on a multi-day adventure, you'll want more tools than this. You'll probably want:
Webbing tow strap
A real ratchet wrench
Chain tool
Chain lube
Hacksaw blade
Spare spark plug and spark plug wrench
Tire plugs for major holes
Both a front and rear tube
Digital Multimeter and assorted electric repair supplies
Any other tools that you've used recently during maintenance.
Oil
Visine
Glow sticks
If you have any suggestions or comments, let me know!
Long Live Long Rides
Disclosure of Material Connection: Some of the links in the post above are "affiliate links." This means if you click on the link and purchase the item, I will receive an affiliate commission. Regardless, I only recommend products or services I use personally and believe will add value to my readers. I am disclosing this in accordance with the Federal Trade Commission's
16 CFR, Part 255
: "Guides Concerning the Use of Endorsements and Testimonials in Advertising."
---