The Essential Bike Tool Kit
I carry more tools than most, but this is it. This is the ultimate bike tool kit. After years of experimenting, flatting, and fiddling with tools, I've found this to be the stripped down and simplest single jersey pocket toolkit that can address almost any issue.
Here's the kit when assembled and ready to ride: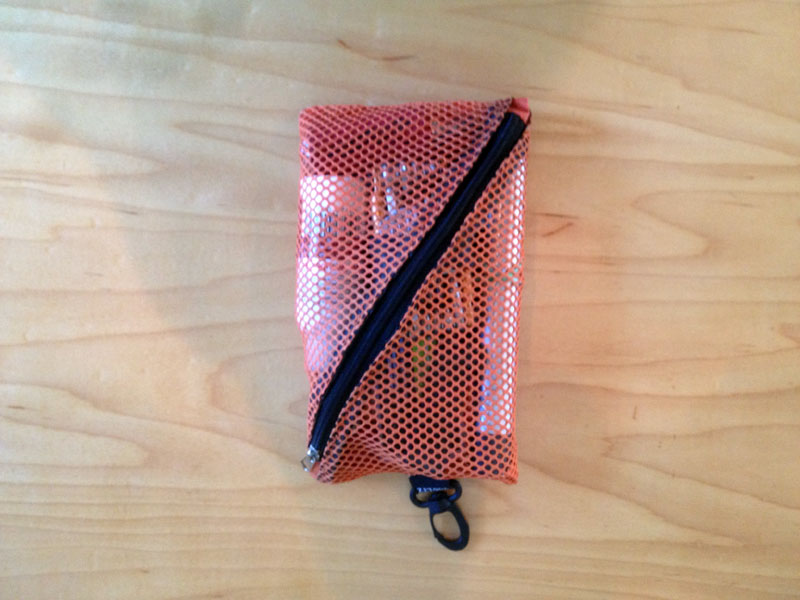 This kit has the essentials for tire repair, common bike issues, and a couple extra bits for weirder roadside emergencies. My goal is make sure that this can still fit in a single jersey pocket. I ride with this in the middle pocket, my phone and a credit card and a spare tube in my left pocket, and my food in my right pocket.
The links within this post are affiliate links to purchase these items. All of these tools and items are part of my faily riding, and I truly believe them to be the best.
Rule 31
Rule 31: Spare tubes, multi-tools and repair kits should be stored in jersey pockets.
Don't have a floppy dangly bag under your saddle. Build this tool kit and keep it with you. Toss it in your messenger bag for riding a townie to work, keep it in your Camelbak for mountain bike rides, or in your center jersey pocket for road and cross rides.
Go Ride!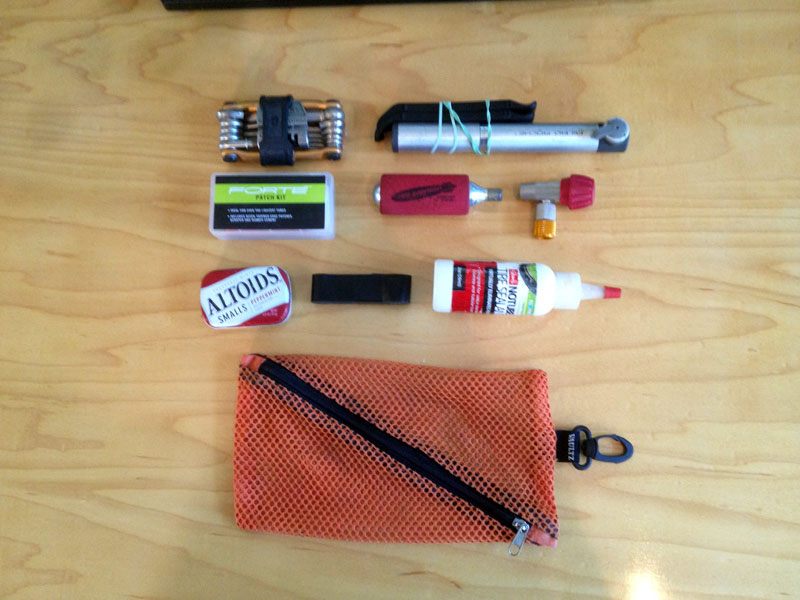 The Contents of My Bike Tool Kit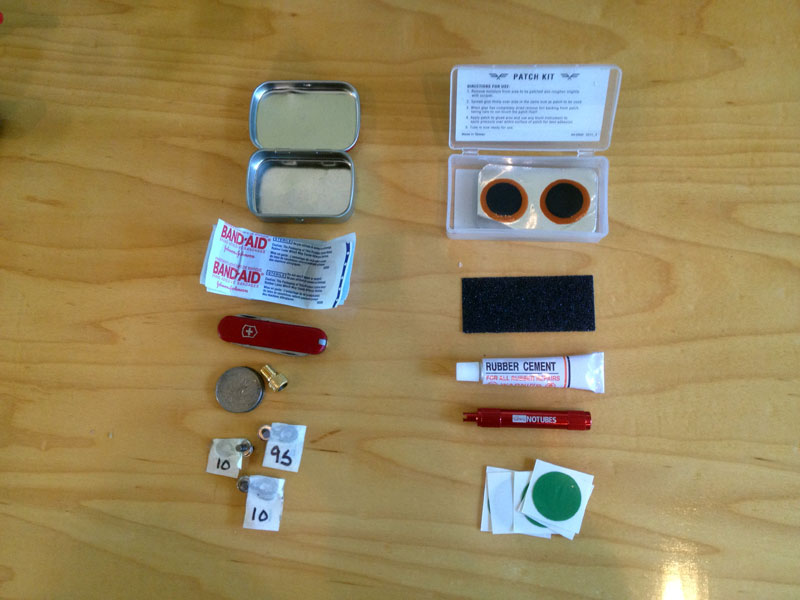 In the Altoids Tin
In the Patch Kit Container
2019 Addendum
Not pictured in these photos, I've started carrying one more item in this bag. After living in New Mexico, I've added a contact lens case with one side filled with a strong mineral based sunscreen, and the other side with sunscreen lip balm. A contact lens case holds just enough to re-apply sunscree to face and lips on long hot summer rides. If it's especially dry and hot, I also add a small bottle of Visine.
If you have any suggestions or comments, let me know!
Long Live Long Rides
Disclosure of Material Connection: Some of the links in the post above are "affiliate links." This means if you click on the link and purchase the item, I will receive an affiliate commission. Regardless, I only recommend products or services I use personally and believe will add value to my readers. I am disclosing this in accordance with the Federal Trade Commission's
16 CFR, Part 255
: "Guides Concerning the Use of Endorsements and Testimonials in Advertising."
---