Vintage Look for a 1997 XJ
I've always liked the clean look of the rear quarter panels of pre-1997 Jeep Cherokees. When I upgraded to a new bumper, I had an opportunity to remove the rear bumper caps on my 1997 Jeep Cherokee XJ. Behind those rear bumper caps is a riveted trim strip that needs to be removed. Unfortunately, removing this leaves behind a bit of a mess that needs to be cleaned up and some holes that need to be patched.
Disclaimer: I am not a professional. This is for informational purposes only. I'm certainly not an experienced body technician, but I think this turned out pretty well!
The Finished Project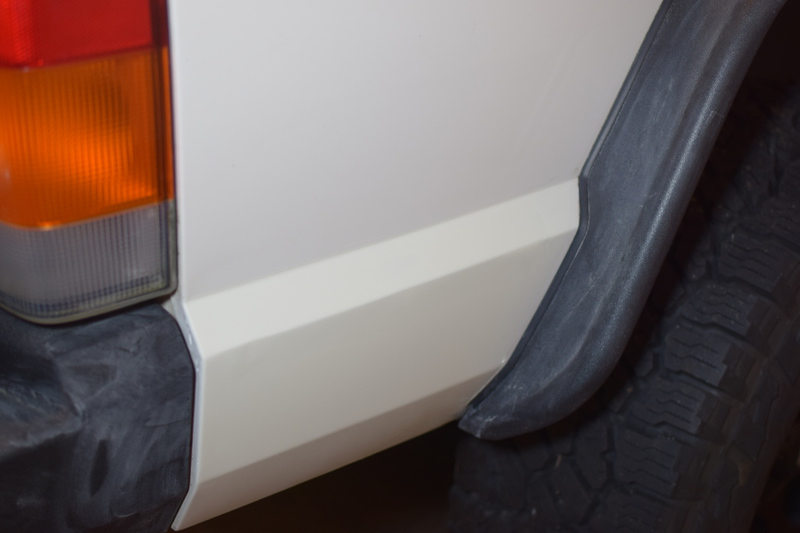 Here's the patched holes and fresh paint. I need to do a little cleaning, I've got sanding dust on the fender and bumper!
The Instructional Video from Custom Spray Mods
Custom Spray Mods on YouTube has a great video on patching holes in body panels. This video is the basis for this technique, and you should watch it. Everything here is the XJ specific information I learned while following this video.
Gather the Supplies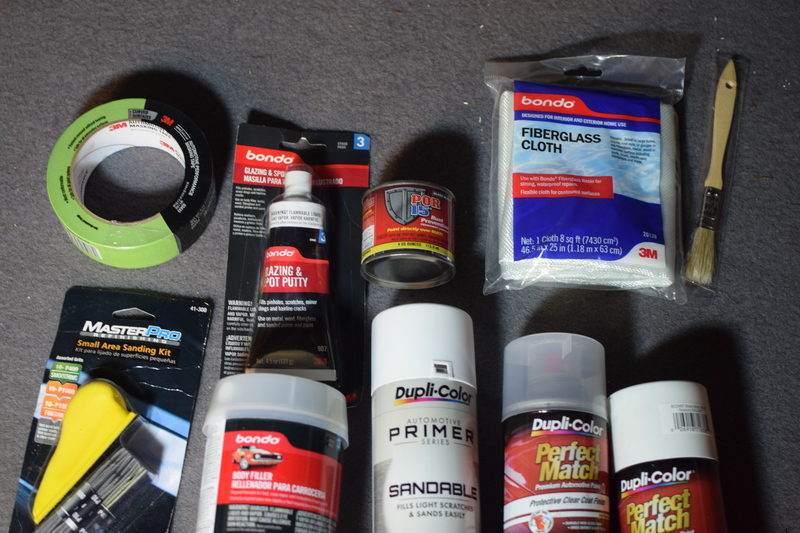 The links below are Amazon Affiliate links. I've only linked to the products that I used for this project, and all of them worked really well.
Follow Along with the Video!
1. Drill the rivets out
2. Remove your interior trim panels
3. Check out the back of your holes
4. Here's a problem to solve
5. Increase the hole size until the panel is flat
6. Remove any burrs
7. Flat round holes
8. Check for flatness one last time
9. Clean the back of the panel
10. Cover the holes with tape
11. Cut some fiberglass squares
12. Prepare for patching
13. Apply the POR15 and the fiberglass
14. Patch other holes while you're at it
15. Remove the tape and start sanding
16. Apply our Bondo
17. Apply glazing putty to any small holes
18. Prime, Paint, Clearcoat
Summary
This project is a bit of a hassle. But I wanted to address the rust and give my little XJ a unique look. I may still cover these quarter panels with more armor once they have some trail damage, but until then this is perfect for me! Questions or comments? Let me know!
---